No reviews yet
Add Review
April Cottage Cattery
Powney Street
Milden
Ipswich
Suffolk
IP7 7AL


Tel: 01787 247302
Email: info@april-cottage-cattery.co.uk
Web: http://www.april-cottage-cattery.co.uk
Connect:
Facebook.
Please mention you found us on: findpetboarding.com
We board:
Rabbits
Guinea Pigs
Hamsters, Mice etc.
Boarding Facility Images
We have facilities to look after all small animals
Rabbits
Guinea pigs
Ferrets
They can bring their own favourite bedding and toys
Reviews from Our Guests
Sorry, we don't have any reviews yet. Has your pet been a guest here? If so, help others by leaving a review about your experience: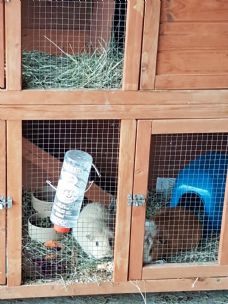 Note: Map only shows approximate location.
Location
Coming from Monks Eleigh direction we are the 2nd house on the left after the pink thatch and the phone box.
Coming from Boxford direction - drive through the village and we are the 2nd last house on the right before the pink thatch and the phone box
Open Hours
Weekdays (except Wednesdays) 10am-12pm/3pm-5pm
Wednesdays 10am-12pm
Saturdays and Sundays 10am - 12pm