No reviews yet
Add Review
Oaktree Cattery
Licensed by Cornwall Council [Update Pending]
Oaktree House
Merrymeet
Liskeard
Cornwall
PL14 3LS


Tel: 01579 340408
Email: info@oaktree-cattery.co.uk
Web: http://oaktree-cattery.co.uk/
Connect:
Facebook.
Please mention you found us on: findpetboarding.com
About our Boarding Cattery
Accommodation:
We board cats and small animals only NO DOGS
Reviews from Our Guests
Sorry, we don't have any reviews yet. Has your pet been a guest here? If so, help others by leaving a review about your experience: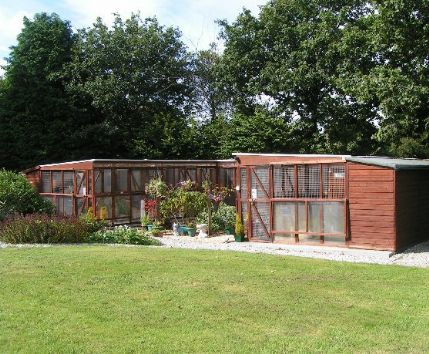 Note: Map only shows approximate location.
Location
Satnav doesn't find us unless you have a Google based unit, the Google map link is this https://www.google.com/maps/d/edit?mid=zEUe-hNo96GY.kKmGoKD8KNs8&usp=sharing
We are on the A390 between Merrymeet & St Ive
Open Hours
Mon-Sat 10:00 to 13:00 &
16:00 to 18:00
Sun/Bank Hols 10:00 to 12:00 only
Closed (to the public) Christmas day, Boxing day & New Years day.