Dog Home Boarding Licensing
If you are boarding dogs in your home then, just like a kennel, you must have a animal boarding licence issued by your local council.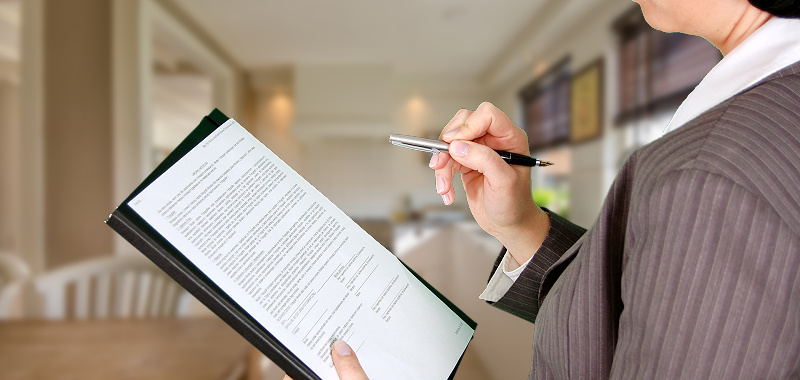 The requirement for licensing is set out in the Animal Boarding Establishments Act 1963, which applies to kennels as well as those "working from a private dwelling". This legislation is due to be updated in October 2018 with The Animal Welfare (Licensing of Activities Involving Animals) Regulations 2018, but broadly the same rules will apply and dog home boarders will still need a licence.
Getting a licence involves filling in an application form, paying a fee and having your home inspected. Licences have conditions attached including how your care for the dogs and provide for their needs, how many dogs you can care for and a requirement to keep a record of the animals you board.
As licences are issued by local authorities rather than central government, there is some variation in the process between areas. This article provides an overview but you'll need to contact your local council to get the specifics for your area.
Garden Cottage Pet Care
Licenced by Cheshire West and Chester Council
We asked Jacqui from Garden Cottage Pet Care about her experience with applying for a dog home boarding licence.
How long did the licensing process take?
We were told the licensing process can take up to 6 weeks however from applying to receiving ours it was just under 4 weeks.
What was it like having your home inspected?
Obviously you have a vague idea of what they're looking for from the information pack available online but it was quite nerve wrecking not knowing exactly what the inspector was going to look at and the questions he would ask. Every room in the house was inspected and the garden to check it was totally safe and secure. However the Inspector was very pleasant and positive and gave us lots of good advice not only on what we could do to make our home a safer environment for dogs but also on such things as clauses to include in our terms and conditions of business in order to cover us and operate within the Council's licensing conditions.
Did you have to make any changes to your business plan or home to meet the license conditions?
We had no changes to make to our business plan, however, we did have a few minor adjustments to make to our home. We had to install additional smoke detectors and a child gate in the hallway. The main change was that as we have quite a large pond we had to partition this off with fencing to make it safe for any guest dogs unused to open water. As our garden is over 50 metres long, this was not a problem as it still leaves a larger than average garden for the dogs to play in.
Do you have any advice for anyone about to apply for a license?
Rather than just complete and submit your application online, try and speak to your local Council Animal Welfare Officer about the process beforehand. They can give you some very good advice and direct you to appropriate guidance documents, although they can be a little difficult to track down sometimes... there appears to be one Officer that covers the whole of the Cheshire West and Chester Council area, so he's obviously very busy!
Home Boarding Licence FAQ
Who needs a licence?
Anyone providing boarding for other people's cats and dogs needs a licence, whether they are working from specially built facilities, such as a kennel, or inviting dogs to stay in their home. Depending on your local council, you may also need a licence even if you are just providing day care, rather than an overnight stay.
How much do licences cost?
The cost of a licence varies greatly between councils from around £50-200. Some councils charge home boarder the same rate as kennels, others make allowance for the fact they are operating on a much smaller scale. It some cases the initial fee maybe higher to cover the cost of a vet attending the initial inspection, and after that annual renewal is a lower rate.
What happens at inspections?
Usually the initial inspection is carried out by a veterinary surgeon and possibly an officer from the council. Renewal inspections may just be a council officer; depending on the council, this maybe a dog warden, environmental health officer or member of the licensing team.
The inspector will look at your home including garden, food storage and preparation area, sleeping areas, and ask questions such as how you will dispose of dog waste. They are looking to see if your home will provide a safe and suitable environment for dogs that stay with you.
How do you apply for a licence?
You need to apply through your local council. You may be able to submit the application online. You can find your local council animal boarding contact here.
How long will it take to get a licence?
This depends on your council. Some are very quick and you can apply, have your inspection and be granted a licence within 10 days, about a month is average though.
It will take longer if the council find any issues you need to rectify before they can issue a licence, so make sure you are aware of the boarding conditions and prepare your home ready for the inspection.
Can I start my business whilst I wait for my licence?
Generally you will not be allowed to start boarding until your application is complete. However, some councils apply 'tacit consent' allowing you to start boarding if you've not been refused a licence within a certain period after applying.
Ask your council whether you are able to start advertising and taking bookings as long as you don't actually start taking care of dogs until you have your licence - though you should make anyone booking aware of your circumstances and not take payment in advance.
How long does a licence last?
Licences need to be renewed annually. Most councils issue licences from 1st January to 31st December for ease of administration, although you can apply at any time and your licence will run for the remainder of the year.
I'm already boarding, what should I do?
If you are currently operating without a licence then you should contact the council immediately to start the application process. Most will be supportive and help you through the process with as little disruption to your business as possible. However, it's possible you may be asked to temporarily stop boarding, or to only care for existing clients whilst the application is processed.
What happens if I don't bother getting a licence?
A licence is a legal requirement. The penalty for operating without a licence is up to £500 and/or 3 months in prison.
Where can I find out more?
If you'd like to know more about licensing and other aspects of running a dog home boarding business, try this book: Starting your own Boarding Business
It's full of practical tips and advice on business planning, legal requirements, finances, marketing and making your business a success... read more here.