Choosing a Home Boarder for Your Dog
Home boarding is an increasingly popular alternative to kennels for dog holiday care. At a home boarder, dogs spend your holiday living like a family pet in the home boarder's own house.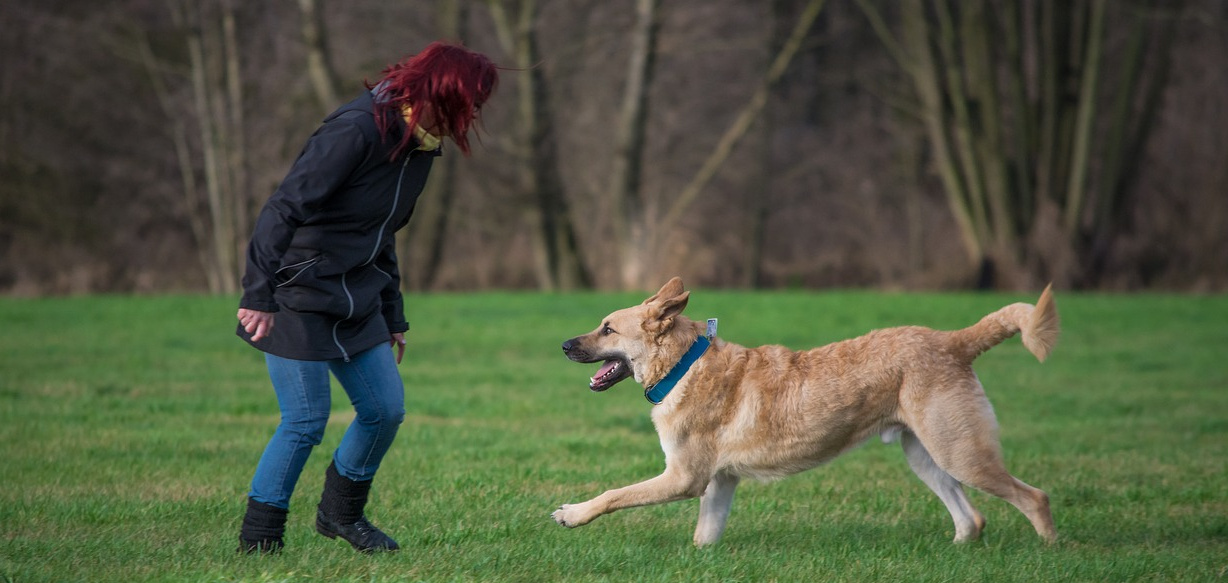 As home boarders are mainly individual businesses running from their home there is lots of variation in the type of services they provide. Some boarders offer one to one care, others mix dogs from different households so your dog can socialise with others, some specifically cater to different sizes, breeds or exercise levels. It means you can often find just the right person to suit your dogs needs.
Is your dog suitable for home boarding?
There are some restrictions on the type of dogs that can be catered for by a home boarder, for both legal and practical reasons, for example:
Entire Dogs - Home boarders cannot accommodate unneutered dogs of opposite sex, so some home boarders refuse unneutered dogs completely or bitches in season depending on resident dogs and other boarders.
Puppies - The standard licence conditions set by local councils state puppies under six months should not be boarded with other dogs, including resident dogs. This limits the number of home boarders that can accept puppies.
House Training - Being house trained is usually a condition of boarding as dogs live inside on floors that may not be as easy to clean as kennel flooring. This condition can affect young puppies as well as older dogs that are incontinent.
Aggression - Dogs that are aggressive towards people are not generally suitable for home boarding; if your dog is dog aggressive this will limit the home boarders that will accept it but some are willing to accommodate this if they only board one dog at a time and don't have a resident pooch. Always be honest with a potential boarder about any behaviour issues your dog may have.
Breed - Home boarders are not allowed to board dogs on the dangerous dogs register or wolf hybrids. Individual home boarders may have size limits, such as only accepting small dogs based on their facilities or resident dog.
Home boarders are a very flexible option for pet holiday care so shop around and see if you can find one that can accommodate your dogs need. Please be upfront about any issues that may affect your booking though, this will save both your time and the home boarders.
Licence & Insurance
Just like catteries and kennels, dog home boarders are required to have a licence from their local council. It's important you check the service you are planning to book with is licensed (you can ask to see their certificate or contact the council to confirm it). When you search for a home boarder on our website you'll see the boarders whose licences we have verified are indicated with a

green tick. The licence sets out the terms home boarders must operate under, such as limiting the number of dogs they can care for and setting standards for safety and cleanliness. Councils inspect home boarders facilities before issuing a licence.
In addition to a licence, boarding services should also have Public Liability Insurance, which provides cover if your dog injures a third party or damages their property whilst in the boarders care, and Care, Custody & Control Insurance, which provides cover if your dog has an accident or becomes unwell in the boarders care.
What questions to ask the home boarder?
When you contact a home boarder to enquire about booking, they'll want to check your dog will fit in to their home as much as you do, so expect to answer questions about your dog and his or her routine. Here are some questions you might like to ask the home boarder in exchange:
What experience do they have with dogs?
Most people choose home boarding as a career because they love dogs, so they often have practical experience that comes from owning dogs themselves. Others may have experience or qualifications related to dog training or from working in a kennel or rescue. If your dog has special needs or difficult behaviour it's particularly important to look for a home boarder with experience in those areas.
Will other dogs be present?
Depending on the home boarder, they may only take dogs from one family at once or, with the permission of all guests, several dogs from different families - usually up to a maximum of three dogs at once. As home boarders are generally dog lovers, they may also have a dog of their own. Some people choose home boarding because their dog enjoys socialising with other dogs, others prefer their dog gets one-to-one attention; whichever your preference pick a home boarder that can accommodate it.
What exercise options are available?
Most home boarders will have a garden, but unlike kennels they won't have a private area for walking. You may like to ask about the areas, such as parks, fields and woodlands the home boarder uses for exercising dogs. You should also discuss whether your dog will be allowed off the lead during walks.
What are the night time arrangements?
Check the home boarder can accommodate your dog's preference for sleeping arrangements, particularly if your dog is used to sleeping near you.
Will you get updates on your dog?
Many owners like to be reassured how their dog is coping with their holiday, if that's the case then check with the home boarder about the method and frequency of updates they can provide.
Do they have reference from previous guests?
Ask for references from past guests and follow up on them! This will let you know how other dogs owners feel about the service e.g. did their dog settle well and if they encountered any problems.
Visiting the Boarder
Quizzing your potential home boarder is just the first step to choosing the right person to care for your dog, next you need to visit their home and see for yourself where your dog will be living. It's really important to do this ahead of your holiday, you do not want to turn up to drop of your dog the morning you leave for your trip and find something you don't like.
What to look for when viewing their home....
Does their house look and smell clean?
Is the garden securely fenced and free from potential hazards e.g. an uncovered pond?
How do any dogs present react to you and the boarder? Are they happy and relaxed?
How does the boarder interact with your dog and how does your dog respond to them?
Are there any issues in the house layout that may be an issue for your particular dog e.g. steps to navigate or a slippy floor covering?
Ask to see where your dog will sleep, eat and do his business - are these areas clean and suitable.
Can you view their licence and insurance certificates?
Don't be worried about asking too many questions, a good home boarder will understand that you just need to know your dog will safe and well looked after.
Preparing Your Dog for Boarding
Once you've chosen a home boarder they should discuss with you what arrangements need to be made for your dogs stay, this will include:
Providing proof of vaccination against Canine Distemper, Infectious Canine Hepatitis, Leptospirosis and Canine Parvovirus.
Using flea and worm treatments before your dogs stay.
Filling in a form detailing your contact information, vet details, and dogs needs such as special diet or medication.
If the home boarder has a resident dog or cares for several dogs at once your dog will need to spend a little time ahead of the booking to check they all get on.
You'll need to pack a bag for your dog with any accessories such as toys, bedding, food and medication that he may need for his stay.
Remember: As home boarding providers only care for a very limited number of dogs at a time, they can be quickly booked up, particularly for popular holiday periods, so start planning early to ensure you your preferred boarder can accommodate your dog for the dates you need.