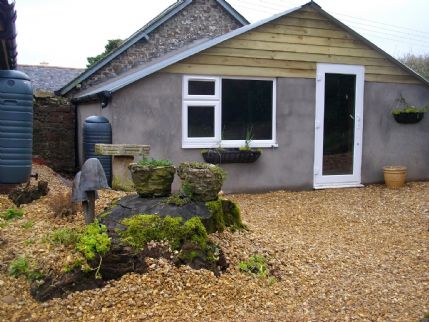 Note: Map only shows approximate location.
Location
Because of our rural location we provide a pick up and drop off service. We charge 40p per mile.
We cover a wide area within the South West. Please research post code for map reference, (AA route finder) or call for any enquiries.
A variety of customers written comments:
'facilities were much more than expected'
'very happy with service and would recommend to others'
'more than happy with the loving care attentively given'
'as soon as we left I felt that he was in such good hands'
'excellent accommodation inside and out'
'well worth the drive'
'thankyou so much, they clearly had a fantastic holiday with you and came back looking very sleek and happy - would certainly use again'
'Highly recommend and will definately use again.
'The care you gave our rabbits was second to none and clearly loved them'.
'More than pleased with the set up and lovely caring approach.'
'Nothing was too much trouble'
Open Hours
We are open 365 days a year. If we do not answer when you phone or text, please leave a message (with your contact number) and we will return your call ASAP. Or email if you prefer.
Appointments to view can be arranged in advance which we recommend
For security reasons appointments must be made before hand; to view, drop off and collect your pet.
Comments from Our Guests
"Thank you so much jo for having our rabbit bella at xmas 2016 again she was well looked after and cared for we know she enjoyed it. Jo you are amazing keep Up the good work that U do and bella will be staying wit u again very soon."
From Vanessa and josh dunn on
"I don't think you could improve on this place if you tried .Jo is a lovely lady and treats all the animals with love and affection.As soon as I met her I had no worries leaving my 3 guinea pigs,Snap,Pop and Tommy, with her.This place is simply the best.Thanks very much Jo we will be back next holiday time.All the best andy and ruth."
From andy and ruth on
"We weren't able to find a pet boarding place for our three rats, popcorn, bramble and cornflake, as they were either full or didn't accept them. Jo however, looked after them really well whilst we were on holiday in the Isles Of Scilly. She did a great job; usually when the rats come back from being looked after by a stranger they are a bit unsettled, but they were their normal selves and seemed to have enjoyed their stay at the farm with all the other pets. We are definitely going to go back next year. By Poppy aged 11. "
From Kim Daniel on
"My three bantams, Omlette, Pom-Pom and Peggy, had their first trip away from home with Jo and had a lovely time. Fresh greens, a big run and lots of treats were all provided by Jo who cared for them as if they were her own. We'll definately be back!!! Thanks Jo!"
From Evie on

"Would recommend this place to anyone. Dotty (Guinea pig)has had 4 holidays here, I know when I leave him (yes him) that he is in the best hands. Jo is just an amazing person she treats all the animals as if they were her own, .The cages /runs are all excellent. Dotty is an indoor boy, so Jo and team make sure he has plenty of bedding. Dotty is used to having lots of cuddles and Jo makes sure he has these while staying with her. . How lucky i am and Dotty to have this great place so near to us. "
From Marie on
"I want to say a big thank you to jo and her team for looking after our rabbit bella whilst we went on holiday bella loved it was treated and well cared for and loved I know bella enjoyed it. We had peace of mind knowing she was safe whilst we went away for a week will definitely let bella go again. Jo is also a friendly person herself and definitely knows her stuff. Seeing the photos I know bella liked it. So thank u jo and keep up ur outstanding work that u do. Love from bella and Vanessa and josh xx"
From Vanessa Dunn and josh dunn on
"Our bunnies enjoyed their stay at Cawseys Country Pet Care very much. Jo spent a lot of time with us settling them in over the Christmas holidays so that we could go away knowing they were being cared for just like we would at home. Jo's knowledge on the animals is wonderful, she even kept in contact with us and didn't mind giving us the odd update on how the bunnies were doing. We would definitely take our bunnies there again, and would like to thank Jo and her husband very much for the wonderful care they have given Ozzie and Truffle. "
From Barbara and April Dyer on
"My 2 girls have been to Jo's again for a week. They are so well looked after. I wouldn't send them anywhere else. When I go away I don't have to worry about them. I would recommend Jo to anybody who has pets and need someone to look after them "
From kathy on
"Took my 2 rabbits honeybun and lulu 2 stay at Jo's while we went on our holidays. They had a great time and really well looked after. I couldn't have got a better person 2 look after them Jo was great with them. I would recommend Jo 2 anybody who was looking 4 a boarder 4 their pets. Thank u again 4 taking care of my little ones. "
From Kathy and dave on
"Jo is amazing! We have two pampered bunnies and couldn't imagine a safer pair of hands or a nicer place for when they need a sitter. The bunnery itself is spacious and nice, the buns get fresh hay from the farm, manicures, pedicures, space to run around and grass to nibble, and all the love and attention that a bunny owner could hope for their pet to receive!"
From Dave Gamble on
"Our 2 mini lop rabbits, Lily and Baxter, stayed at Cawseys for 2 weeks over Xmas. A great service was provided from start to finish. Jo was lovely and obviously a real animal lover. We received a text on the first night to let us know our rabbits had settled in and we even got a photo card of our rabbits at Cawseys at the end of their stay. Jo provided high quality hay and accommodated their dietary preferences. We really appreciated the pick-up and drop-off service as we don't have a car. We will always use Cawseys in the future and highly recommend them to anyone. "
From Steph and Mike on

"Boris had such a great time with Jo at Cawseys! He is over 9 years old so isn't able to see or hear very well these days and so gets nervous when his surroundings aren't familiar but after meeting Jo all my worries about leaving Boris for 10 days disappeared. Jo was so wonderful in making sure that Boris had the same love and attention that he has at home and that he felt safe and secure. The peace of mind that Jo brought meant so much and I can't recommend Cawseys high enough. Boris came home a very happy bunny and is already looking forward to his next visit! "
From Sophie Walder on
"My three adult tortoises have just had a lovely 2 and a half weeks at cawseys. It has been the only place we have left them where they have been very well cared for. Cawseys was recommended to me by a friend and I shall go on to recommend them to others. thank you"
From Emma Howlett on
"My three little pigs had such a great time with Jo that they have made me book another holiday so they can go and see her again! Not only were they fed and watered well, they were also allowed to play all day, inside or out depending on the weather. She cared for them in such a sensitive way, responding to the personalities of each animal separately. I would recommend this service to anyone. "
From Ros Dyer on

"We took our house bunny; Gandalf to stay with Jo @ Cawset's Farm whilst we took a sunny break in Egypt. Gandalf has always been a fairly antisocial little guy, doesn't groom himself, hates being handled, but after 10 days with Jo & her husband Gandalf is a changed bunny! He's so calm and sweet now. Jo gave us tips on grooming as well as good advice on handling him and my wife was able to hold him for the first time in 2 years, we were both welling up. This really is a special place, run by exceptional people who will love your pets as their own whilst they are looking after them. I really cannot praise Jo highly enough, both Zoë and I are over the moon and will definitely be staying in contact "
From Rob & Zoë Dawson on
"Thank you so much Jo for taking such good care of Sparkie for me -I would recommend you to anyone with a small pet that needed that peace of mind whilst they are away, hope to see you again when he comes to you for his hols!!!"
From Jill Fitch on

"Thank you Jo. This is the first time I could really go away and not have a single worry about my rabbits. They were well cared for and very happy. You did every thing possible to make sure they had the same love and attention that they receive at home.Excellent service and will recommend you to anyone with small animals."
From Alana Toon on

"After having a pre-stay check at Cawseys and meeting the lovely Jo, there was no way we would leave our little Guinea boy anywhere else. It is always hard leaving him when we go on holiday but not any longer. Jo put our minds at ease before our holiday and when we returned we were greeted by a very healthy and happy looking little piggy. It has been the easiest transition after a holiday we have ever had and it really seemed like a holiday for him. Thankyou Jo and can't wait to bring him back next may and will definitely recommend 100% "
From Claire & Adam Moss on
"The service provided by Cawseys Country Pet Care is faultless. My animals were given the best care I could have wished for and they came back home very happy. Every effort was made by Cawseys to ensure that they were comfortable and the service was very attentive. I knew they were in very capable and caring hands and was very grateful for this."
From Jill Farrimond on

"Our Green Cheeked Conure Esme spent a week with Jo at the end of August. She had a fantastic time and was so well looked after by Jo and her family. She really views the animals she looks after like one of the family. She took time to get to know Esme before we left and gave us an update on the first night; she also made sure she bought in Esme's favourite treat to keep her happy. I recommend Cawseys Country Pet Care 100% and would have absolutely no worries about bringing Esme back. Excellent experience all round. Thanks to Jo and family for their excellent care. "
From Becky & Andy on
"Our two rabbits have just had a wonderful week at Cawsey's Pet Care, Jo [ the owner ] is so welcoming, accommodating and takes real pride and care in looking after your treasured pets !! When we collected them they looked so relaxed and happy, and we even given a lovely photo of them, nice touch !! I can not praise Cawsey's Pet Care enough, we fully recommend it !!! well done"
From The Scotthorne Family on
"After finding Cawseys on the internet and paying a visit to see if it would be suitable for our rabbit and guinea pig, we had no hesitation in booking them in for 10 days over the summer. The attention to detail and the safe environment in which they are kept is second to none and Jo's kind, nuturing personality gave us confidence and peace of mind. They had a very happy stay; being outside and being looked after as much as if they were at home. I would definitely use Cawseys again and would highly recommend it."
From Sophie Brooke on
"Our three guinea pigs had a wonderful two weeks with Jo in August 2013. We were very impressed with the attention to detail in their care and they had as much outside time as possible, which was very important to us. She likes to vary their environment so that there are different toys and types of shelter in the runs the animals are placed in, which helps to keep them stimulated. The facilities are comprehensive and everything is very clean. We would be happy to recommend Cawseys to anyone!"
From Richard Lough on

"After a considerable search for secure and comfortable boarding for our two rabbits, they stayed at Cawseys Country Pet Care for 17 days last summer (2012) - and are now booked in for another holiday this July! Although we live circa 50 miles from CCPC, having found such an excellent place, we would not dream of leaving them anywhere else. Jo who runs CCPC is a lovely, kind and knowledgeable lady who takes a real interest in each of her charges and looks after them superbly. The facilities are spotless and the indoor and outdoor runs ensure that the animals get plenty of exercise and freedom, whatever the weather. One of our rabbits is elderly with associated aches and pains, but thanks to Jo's care, Blossom returned to us looking and behaving at least ten years younger; the change was remarkable. In summary, I cannot recommend Cawseys Country Pet Care more highly."
From Katherine Ohlsen on