No reviews yet
Add Review
Todholes Home Dog Boarding
Licensed by Moray Council 2017
Todholes Nr Dallas
Nr forres
Morayshire
Iv36 2rw


Tel: 07856717231
Email: wacabuc@hotmail.co.uk
Please mention you found us on: findpetboarding.com
Boarding Facility Images
Reviews from Our Guests
Sorry, we don't have any reviews yet. Has your pet been a guest here? If so, help others by leaving a review about your experience: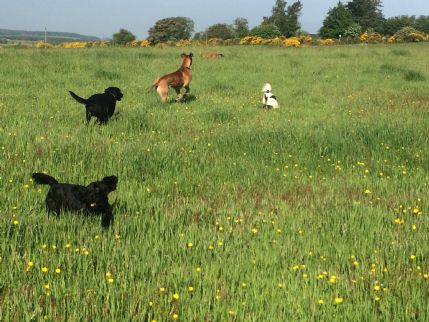 Note: Map only shows approximate location.
Location
We are half way between Forres and Elgin on the beautiful pluscarden valley road . I can send you directions that I have perfected over the years!
Open Hours
We are always up early seeing to our own animals so hours are very variable , just ring , leave a message and I will get back to you. We ask you to have a trial time , bringing your dog to meet us and our own doggies and we can arrange appointments to do that .